Our Equipment
Care Electrolysis owns two state-of-the-art computerized electrolysis machines.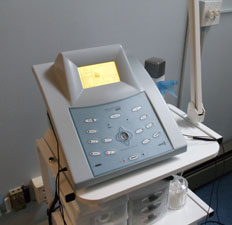 Our Silhouette-tone Epilator is an innovative machine using the patented Sequential Modulation System.  It has a unique variable modulated current which regulates the intensity and duration, achieving next-to-painless electrolysis. This machine also has the capability to store individual client settings and is highly effective when it comes to destroying hormonally induced hairs.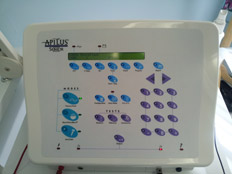 Our Apilus SR II Epilator represents the latest advances in computerized electrolysis technology.  It can be finely adjusted to suit any hair growth pattern and offers the additional option of blend electrolysis for those clients experiencing hair difficult to remove with traditional settings.
Care Electrolysis uses only pre-packaged single-use disposable probes of the highest quality.  We offer both insulated stainless steel probes for comfort as well as 24 karat gold probes for those clients with sensitive skin.  We use salon quality products for pre- and post-treatment skin care. Our salon passes a monthly sterilization check and we wear latex-free gloves while working on all clients.  Cleanliness is always the rule and sanitation has no exceptions at Care Electrolysis!