About Us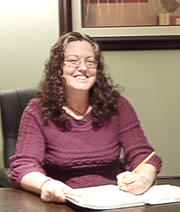 Michele Wheeler, L.E. is a Vermont state licensed electrologist practicing since 2005. She is a member of the American Electrology Association and has been active in her local chapter. She has been the treasurer for the Association of Vermont Electrologists since 2007.
Her specialties include eyebrow shaping, beard and hairline contouring and assisting with the special needs of women with polycystic ovarian syndrome and transgender clients. Her bodywork focuses on legs and underarms.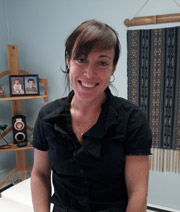 Adrianna Wheeler, L.E. graduated from the Electrolysis Institute of New England in October 2010, when she joined Care Electrolysis. Adrianna specializes in performing blend electrolysis, a unique modality useful in eliminating tough, hormonal hairs or hairs with distorted follicles. She has extensive experience working with the special hair removal needs of African–American, Latino, and Indian clients. She dedicates a large percentage of her time to bodywork clients seeking back and bikini line clearing.
Nagla Awny is originally from Egypt where she learned the traditional arts of threading and body sugaring. She graduated in March 2011 from the Salon Professional Academy. This gives her the unique perspective and experience of time honored traditional methods coupled with today's standards of sanitation and efficiency. Nagla's efficient body sugaring saves our bodywork clients time and money. Her ability to form perfect brows by threading is amazing!
Nagla is accepting new sugaring clients

Click here for information about our equipment.